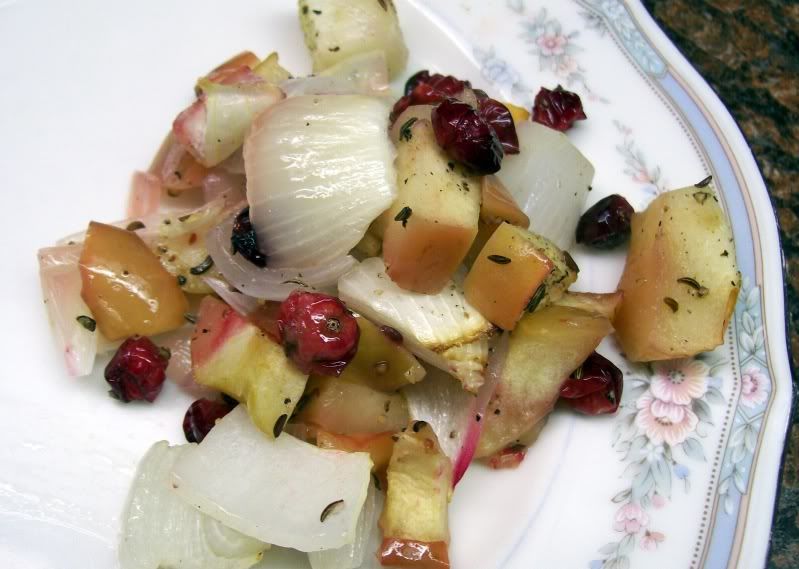 Print the recipe.
Ingredients
1 large Apple,
fresh, cored and cut into bite-size pieces
1/2 large Onion, raw, cut into bite-size pieces
1/3 cup fresh (or frozen) whole Cranberries
1 tbsp. Olive Oil
1 tbsp. Lemon juice
1/4 tsp Coriander seed
1/4 tsp Caraway Seed
freshly ground
black Pepper
Preparation
1. Preheat oven F400.
2. Cut onions and apples. Drizzle with lemon juice and olive oil. Place on a baking sheet. Sprinkle with spices. Add fresh cranberries.
3. Bake for 30 minutes.
I'd recommend it served with shredded Pecorino Romano, Gruyere or Swiss cheese.
_________
Nutritional info per 1 cup
: makes 2 servings
* Calories: 117
* Fat: 4g Carbs: 22g (fiber: 4.6g) Protein: 1g