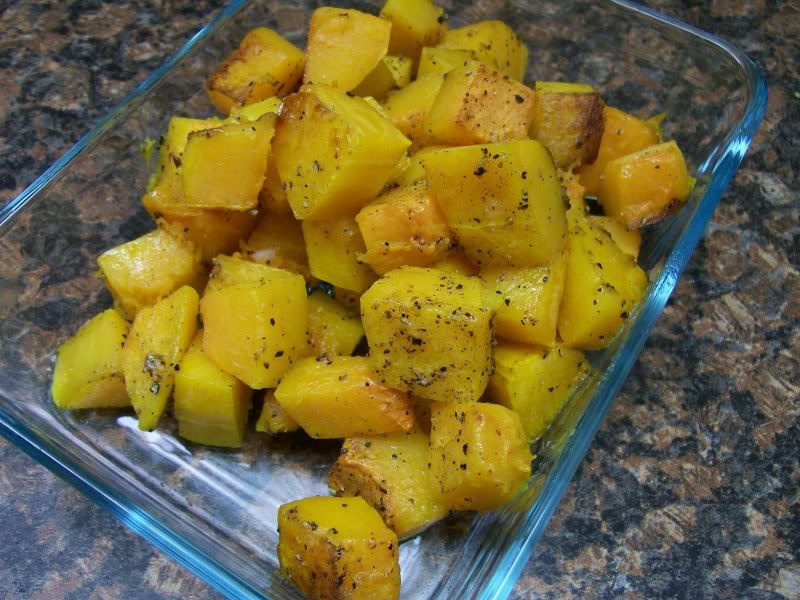 Print the recipe.
Ingredients:
Butternut Squash, 1 small (800-900 grams), peeled, seeded and cut into pieces
Black pepper, ground
Salt
Olive Oil
Cooking Instructions:
1. Preheat oven 400F.
2. Cover the baking sheet with aluminum foil
and spay it with a non-stick spray.
3. Clean the squash - peel skin, take seeds out, cut into pieces.
4. Put the squash on baking sheet in a single layer. Sprinkle with salt and ground pepper, drizzle with olive oil.
5. Bake at 400F for 35 minutes, until tender.
_______
Nutritional info
: 4 servings (1 cup)
* Calories: 95
* Fat: 2g Carbs: 21g (fiber: 6g) Protein: 2g