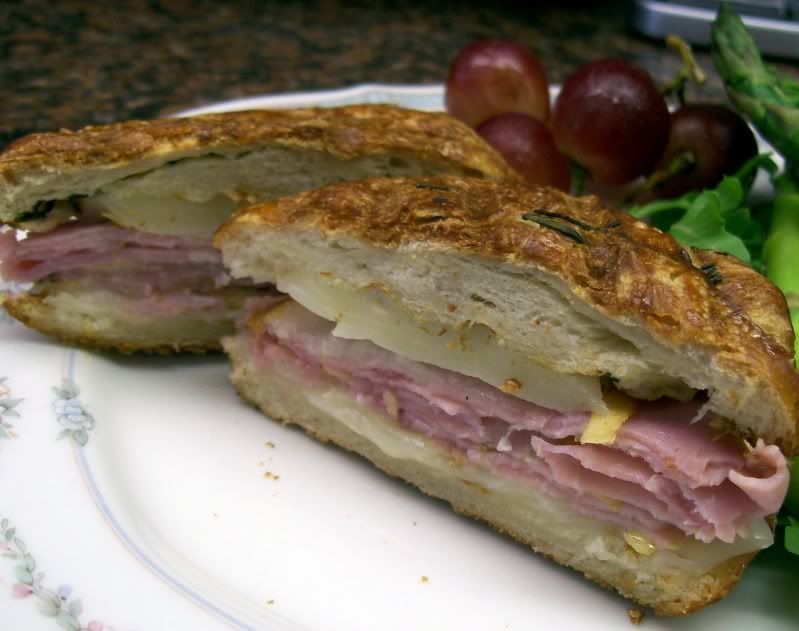 Print the recipe.
Ingredients
Bread, Sourdough, 2 slices (2.5 oz)
Swiss cheese
, 2 slices (1 oz)
Ham, 2 pieces (2 oz)
Pears, fresh, 1/4 pear (1.5oz) , thinly sliced
Pepper, black, freshly ground
Yellow Mustard, 1 tsp
Equipment:
panini press, non-stick cooking spray
Preparation
1. Heat the panini maker, spray it with non-stick spray if necessary.
2. Arrange a sandwich with all the ingredients and cook it pressed in the panini maker for 3-5 minutes.
Serve warm with fresh arugula.
_______
Nutritional info
: makes 1 sandwich
* Calories: 407
* Fat: 13g Carbs: 49g (fiber: 2.6g) Protein: 27g