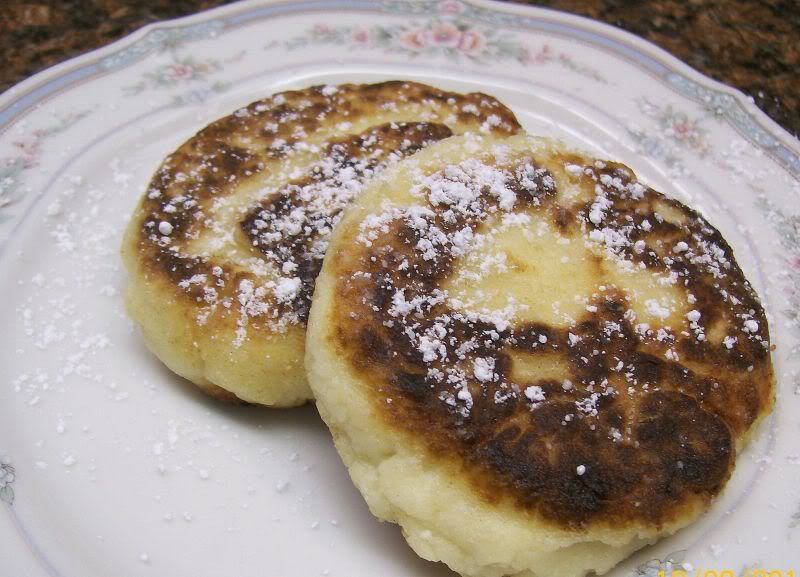 Print the recipe.
Ingredients:
Farmer Cheese, two 7.5oz-packages (450g total)
Granulated Sugar, 2 tbsp
Flour, white, all-purpose, 1/2 cup + 1/2 cup for dredging
Egg, 1 jumbo (or 1 large+1 egg white) raw
Vanilla Extract, 1 tsp
Oil for cooking (2-3 tbsp)
Equipment:
frying pan
Cooking Instructions:
1. Mix all the ingredients except oil. Put 1/2 cup of flour in a shallow dish. Form 8 cutlet-shape flat cakes (1/2"-thick) and dredge every one in flour.
2. Heat oil in a frying pan. Cook cakes at low-medium heat for 3 minutes on each side (just like pancakes) till golden brown.
Serve warm with Greek yogurt, honey, jams, sour cream, milk, sweetened condensed milk.
_______
Nutritional info per one cake
: makes 8 cakes
* Calories: 174
* Fat: 9g Carbs: 12g (fiber: 0.3g) Protein: 10g